Sesame Spinach
Bubba Durand
A Korean-style side dish for Bulkogi.

10 ounces pre-washed baby spinach
2 T sesame oil
1 t soy sauce
1/4 t kosher salt, or to taste
1 T sesame seeds, toasted

Take 1/3 of the spinach and put it on a dinner plate.
Microwave on high for 1 minute.
Remove spinach to a large mixing bowl.
Repeat with the remaining spinach.
Toss wilted spinach with sesame oil, soy sauce, salt, and sesame seeds.
Serve cold or at room temperature.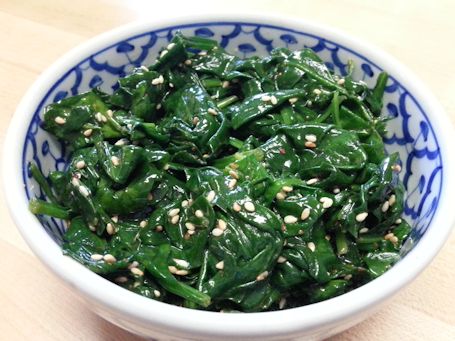 The Johnson Family Cookbook